Ancient History

old (and mostly irrelevant) writings by Philip Greenspun, an archive prepared in February 2003

Site Home : One Dusty Area

---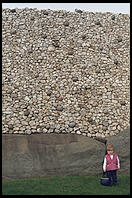 There once was a time when organizations invested in information technology, when consumers were more eager for an innovation in computing than for a larger S.U.V., and when programmers at companies other than Microsoft could have an impact on the world. These essays are a relic of that time and should be read in that light. They are parked here because their original homes were the servers of now-dead or soon-to-be-dead tech companies and readers sometimes ask for them.

Thus in the once-proud Internet tradition of not breaking links, here are some historical documents...
More
If you're looking for an article written by someone with whom I was working between 1995 and 2000, visit http://eveander.com/arsdigita/, which contains a comprehensive collection of documents and software.
---
Text and photos Copyright 1993-2002 Philip Greenspun.
---
philg@mit.edu
Related Links
Add a comment | Add a link