Ferrari 355TB (1999)

"the newest Ferrari that you're actually going to be able to buy"

by Philip Greenspun, mostly in March 2000, updated September 2004
Site Home : Materialism : One Article

---
Back in the ancient days when people beyond the city limits of Bangalore cared about IT, I started and ran a little enterprise software company. It was tough to recruit people to our profitable and growing outfit because there were so many venture capital-backed employers out there flooding the airwaves and newspapers with ads.

I made an executive decision: refer five people and we give you a Honda S2000 convertible; refer 10 people and we give you a Ferrari. This was all arranged so that the cost to the company was minimal. For one thing you only got to keep the car so long as you still worked at the company. If one of our star recruiters went back to grad school, the Ferrari reverted to the motor pool.

The decision had the desired effect. I watched with glee as the whole office stayed up until 4:00 am emailing old friends from college and random acquaintances they'd made on the Internet.

Only one minor problem remained: to get a Ferrari to park in the lot out front. The first problem was finding a Ferrari dealer. I visited ferrari.com. They linked to a Boston-area dealer but the phone company said that the number was disconnected. I telephoned some Ferrari dealers in other cities and they told me that (1) there was an 18-month waiting list for a new F360, (2) the old Boston-area dealer had gone belly-up, and (3) a new dealership, Ferrari of New England, could be reached at (617) 559-0123.

18-month waiting list? I tried dealers in obscure parts of the country and in Europe. The story was the same all over the world: everyone was obscenely rich, the price of a Ferrari seemed like a rounding error, and the Ferrari factory couldn't keep up. Or perhaps the real answer is that Ferrari didn't want to expand production on the theory that cash-bleeding companies with $1 million in revenue would continue to be valued at $20 billion or more.

The idea of a Ferrari was more important than whether it is an F355 or F360. So we settled for a $135,000 hardtop (the "TB" part of "F355TB") from Philippe Chanial at Ferrari of New England. The car was a 1999 model, had 3000 miles on it and another year or so of warranty. In the day or two that it took to get the deposit to Philippe, someone apparently bought the car out from under us. However, three weeks later he was able to deliver a nearly identical car from California for a few thousand dollars more. We elected to lease the car from Mitch Katz at Premier Financial (203-267-7700), a company that specializes in this kind of car.

Thus did we find ourselves in possession of a 1999 Ferrari F355 TB with 4000 miles on it, paying about $2,200/month to Premier. The color is bright yellow, which is what the Great Unwashed always pick on immediately. "Why isn't it red?" they ask. We try to explain that this has been a Ferrari racing color, that it is the color behind their logo, etc., but it doesn't work.
First Impression
The car sat in our parking lot for a few days under rainy Boston skies. The factory alarm system didn't generate any false alarms. Having previously owned an aftermarket Clifford alarm, this was a welcome relief to me.
First Drive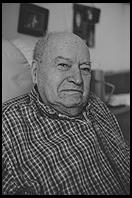 If this were Car and Driver magazine, I'd be writing about an one-day round-trip to Nova Scotia and back. Instead, this is about a Sunday afternoon drive from Central Square in Cambridge to visit my 98-year-old grandfather in a nursing home in Melrose, about 7 miles NE.

Adjusting the seat to fit my 6-foot frame was difficult. The steering wheel tilts and that helped, but there really isn't quite enough legroom for an American body. Nor is there enough room among the pedals for my size 13.5 shoes. There is a dead pedal for your clutch foot but you can't really stretch your left leg. Interior storage is minimal. What would have been the glove box is a passenger-side airbag. There are no map pockets. There really isn't even enough room to hold the owner's manual!

The next thing I noticed was the nearly-empty gas tank: "thanks for your $140k but our margins are too thin to top this thing off with 13 gallons of premium...".

Poking through traffic in Cambridge and Somerville, I was pleasantly surprised at (1) how tight the car feels over potholes, (2) the versatility of the engine, which won't stall even if you slow down to idle speed in 2nd gear but which is also happy to be pushed to its 8500 RPM redline, and (3) the visibility all around.

The gated shifter (6-speed close-ratio manual, push down, left, and back to engage reverse) is stiff when moving from first to second gear and during aggressive driving, it is easy to miss the shift from second to third. My daily driver is a Toyota minivan with automatic transmission and therefore I surprised myself by not stalling the Ferrari when starting up from a traffic light, even stopped uphill.

On the Interstate at 70 mph the roar of the engine is overwhelming. The classical radio station disappears into the noise and the volume controls are too far away from the driver's hands to adjust, even if one were willing to divert one's attention long enough to find the little up/down pushbottons (hint to Ferrari engineers: I heard that this "knob" idea is going to catch on).

I stopped at a gas station to make sure that I knew how to fill up the tank. In some ways I was glad that Ferrari of New England hadn't done it. The gas cap is machined from a solid block of aluminum. Instead of resting it on the pump the way I do with my Toyota's, I put this one in my shirt pocket so that I would be sure not to leave it at the station.

Once back in the city, I felt foolish driving the F355. At all times I felt that I was actively controlling the car's urge to go from 0-60 in 4.6 seconds. Given that I was just trying to make it through 10 stoplights in one mile from the highway to the office, it seemed kind of silly. It was sort of how an Olympic weightlifter must feel if asked to open a jar.

Bottom line: this is not a car for city driving; it is not a car for impressing chicks (guys like it); this is not a car for highway driving (too noisy, not comfortable enough for long drives, and you'd have to go 130 mph to begin using the F355's limits), but it is still a great car! A driver of ordinary skill can spend five minutes reading the owner's manual and then zoom off into the sunset. Compare that to the last desktop computer application that you tried to learn.

If you've got an estate in Greenwich and some country roads nearby, you will want a Ferrari.
Second Drive

Our offices at this little company were on the open plan so that teams of developers could work together (i.e., shout at each other). One day it occurred to me: instead of separating people with cubicle walls, why not separate them with fish tanks? A 300-gallon fish tank filled with a rock ridge will provide adequate privacy and an ever-changing show, for about the same price as Herman Miller was charging for a boring partition.

The two aquarium service companies that had set up our tanks were both based in out-of-town retail shops and I'd never visited either. It was a lovely Sunday afternoon so I hopped in the Ferrari and headed south to Fall River to see the fish at Aquatic Designs (508-672-5471; no longer doing retail). I opened the driver's door and Alex hopped right into the passenger seat, leaning his head at first against the side bolster.

As we headed south over the broken temporary pavement on Boston's Central Artery, it became clear that the passenger seat of a Ferrari is not large enough for a 70-lb. Samoyed. The dog turned around a few times and finally settled down with his back legs on the passenger seat, his front legs in the console area behind the shifter, and his head on my right thigh.

Traffic was heavy until we got onto 24S. I began to appreciate the F355's straight-ahead assurance as the road opened out. It really is nice to drive on the highway when the car requires no little corrections. Looking down at the speedometer reading 75, I began to worry about the jack-booted Massachusetts State Police. But then it occurred to me that I was in the middle lane and people in towering sport-utilities like the Ford Valdez were passing me on the left. Unless people in southern Massachusetts were having a very tough day, the speedometer is optimistic by about 10 mph.

Pulling into the parking lot, two of Sharon's employees were standing outside the stoor. The young woman said "beautiful" and the young man agreed with her. She was talking about Alex and he was talking about the car.

It was getting dark as I got onto 195W to Providence. Despite the dusk, people in BMWs waved to me. People just get pissed off when they see a rich bastard driving a Mercedes, but car enthusiastics are genuinely appreciative of anyone who is kind enough to buy a Ferrari and drive it around for their visual and auditory pleasure.

Traffic was really heavy driving up 95N back to Boston. Sport-utilities and pickups towered over me and I felt claustrophobic. The traffic opened up a bit as we left Providence behind and I felt a hurricane blast of cold wind in my face. The joy of open-window motoring? No. The result of letting a Samoyed adjust the ventilation controls with his paws.

A variety of exit ramps gave me the opportunity to throw the car a bit harder into corners. It is perfectly neutral without a hint of oversteer if you lift the throttle in a turn. On the other hand, the car does not feel completely settled when cornering over rough pavement.

The next stop was Uncle Ned's Fish Factory (508-533-5969), 11.5 miles west of 128 on Route 109 in Millis. These guys are the African cichlid experts in Massachusetts and they had an amazing variety of fish, including some marked "not for sale" because they weren't sure how healthy they'd turn out to be. This indicated a level of care that you'll never find at Petco. Uncle Ned has Freshwater Stingrays under his front counter, breeding cichlids in the back, a reasonable selection of marine fish, and a lot of freshwater fish that I'd simply never seen. I fell in love with a couple of Synodontis Multi-punctatus. These are African catfish, white with black spots, and these particular two were swimming throughout a large tank in an uncharacteristically lively manner. Dan at Uncle Ned's very carefully put them into separate bags, each with some pure oxygen and water conditioner. The F355 has a fairly good-sized trunk in between the front wheels thanks to the lack of a spare tire. Without a spare tire, what do you do if you run over a nail? Ferrari includes a can of stuff that will supposedly reinflate and plug a hole in one of the four tires that are already on the car. Anyway, the bottom line is that there was plenty of room for the catfish.

The ride back to 128 and the Mass Pike was uneventful and the catfish are now happily installed in our largest African tank.
The Last Drive
The Ferrari worked out very well for our old company. Our unorthodox and photogenic approach to recruiting got us written up in some national magazines, including Fortune. I sold the company to some venture capitalists who decided that my management structure had been all wrong and that giving small programming teams profit-and-loss responsibility was insane. Where I had made several million dollars per year in profit they managed to go through $50 million in cash in 18 months before shutting the company down. They did make a profit on one item, however... the Ferrari 355tb sold for more than I paid.
The Value of an MIT Education
A lot of the programmers that I hired were MIT graduates, which made sense because so many of the founders were MITers and our offices were in Cambridge, a short ride on the T from the MIT campus. Our building manager, however, did not have the benefit of an MIT or any college education. He was just a local kid. Being in charge of the parking lot in addition to the building he had the keys to the Ferrari and often took it out on joyrides, always without incident or damage.

By contrast a day or two after the Honda S2000 arrived I handed the keys to a 23-year-old MIT graduate who had done a nice job with a computer program. He got less than 1 mile from the office before losing control of the little Honda convertible and wrecking the machine in a single-car accident on Memorial Drive.
More
skipbarber.com can probably teach you how to drive the car
The Acura NSX is a more practical car to own and a more natural one to drive.
---
Text and images copyright 1998-2000 Philip Greenspun.
---
philg@mit.edu
Reader's Comments
Personally, I'd rather have a BMW M5. For half the price of the 355, you get a four door sedan that handles just as well, is quieter, has a smoother 6-speed, eats less gas, and is only bested by the Ferrari by 0.2 seconds in the 0-60. Plus, in the BMW you can scare the piss out of *five* unwitting passengers as you show off your (and your car's) driving prowess.

-- Timothy Breihan, April 3, 2000
"Why this you-have-to-got-a-second-or-third-mortgage-in-order-to-buy-it car when you can get a better car with a lot less money?" I think it is not about the performance of the car but instead of emotional value of the car. We are not talking about the technical performance of the car instead of the design and the way the car body curved. If we treat the high price car purchase as buying an artwork, I think we probably can understand why people pay that much money for it. Why would anyone pay the equivalent of a Third World Country GNP for a 19th century painting? Emotion! Can the technology of Toyota Supra Turbo (before it got discontinued) outperformed Ferrari in many ways? Oh, yeah! But which car can make your heart pumping and blood boil when the Supra parked next to the Ferrari? I pick Ferrari any day of the week, plus Saturday and Sunday. We just can't justify the rationale behind the decision when come to picking an artwork, and in this case, an art piece from Italy.

Good and interesting choice of the car, by the way, Phil.

-- David Huang, April 15, 2001
"...but car enthusiastics are genuinely appreciative of anyone who is kind enough to buy a Ferrari and drive it around for their visual and auditory pleasure."

Oh, oh my, oh yes we do!!

Thank you.

Some say that when you buy a Ferrari, you pay a quarter of a million dollars for the engine. (And what an engine!) And that Ferrari throws in a car for free ;)

Best! Ben.

-- Ben Cannon, November 21, 2001
The Ferrari F355 is a great car, but you guys ought to try the 360. It's no looker compared to the F355 but I'm telling you; in terms of driving experience its amzing. I can now understand why someone would spend over $200k on one.

-- Zaim Razak, January 26, 2003
i purchased my first ferrari at the age of 29. i was making decent money, but was by no means a rich man. i managed to buy this white 308 gts , with red interior , at something close to dealer cost. the dealer in toronto was having a hard time selling the car because it wasn't red. after making a cool $9000. to let a large canadian tobacco company photograph the car for some magazine ads, i continued to drive the car daily, and sold it two years later for a profit of over $10,000. my buddies who had purchased camaros, mustangs and other european sports cars could not even come close.

i continued buying ferrari's and they continued being excellent automotive investments. but the best part had nothing to do with the resale value. i still remember to this day 24 years later, the excitement and thrill of the first of many such drives in this italian sportscar legend. i learned more about driving, from this car than any driving school could have ever taught. i met many interesting people, some were genuine car enthusiasts, many were just attracted to the sensuous flowing lines of the p. farina bodywork. whenever i met another ferrari owner , we never had to rationalize what seemed to many, to be an excessive amount of money to spend on one car. some owners were wealthy of course, but many were just middle income guys who had made the stretch to buy the first ferrari, and then realized that it could end up being a low ownership cost vehicle. the most surprising part back then , was the relatively low maintenance cost of the pre-electronic ferraris.

the old 308's and some 328's are still very affordable. i have one friend who put 145,000. miles on a 308, and then sold it for his original purchase price. how many brands can you say this about?

anyway i could go on and on for hours , the bottom line is that every car lover should experience the thrill of ferrari ownership at least once. i thought your recruiting idea was outstanding. i also really enjoyed reading your review, and the readers comments.

-- richard scriver, November 14, 2005
Hi I just picked up a 1988 White Ferrari 328 GTS...Holy Chow! This car has no concept of speed limit. To bad our Montreal Roads suck, but they are working on it. Anyway, after dealing with awsome customs and duties I drove the car home from Cornwall...at 100MPH! I didnt even realize it becuase I forgot the guages are in MPH and up here we use metric. I thought I was going 100KPH..And wondered why everyone was driving so slow. Its loud, its rough, it drives like a truck! But its a Ferrari!!! A pretty exclusive club and one that I am finally glad to be a member of

-- Richard B, October 11, 2006
Add a comment | Add a link