Site Home : Materialism : One Section

---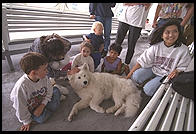 Why get a motorhome? Is it merely to put the "ugly" back into "Ugly American"? These things guzzle fuel, combine all the maintenance problems of a poorly constructed house and a poorly constructed truck, clog the highways, are impossible to park, and are tough to drive in a straight line.

Why then?




Note: you can add a roof exhaust fan to a standard car or minivan. Go to a van conversion company and they can cut a 6.25" hole in your roof and throw in a rain-proof fan like a VP43 from ventline.com. This moves 100 CFM of air and draws about 1 amp. Unless your battery is brand new, it is probably best to replace it. Keep in mind that even a brand-new car battery can only supply about 50 amp-hours of power, i.e., 50 hours at the 1 amp drawn by a VP43. If you plan to run a bunch of accessories for a long time without starting the engine, consider a "yellow-top" deep cycle battery from optimabatteries.com. Total cost for fan, installation, and fancy new battery? About $500. You'll still want to open some windows, park in the shade, get a West Coast-style dashboard sunshade, and limit the dog's time alone in the car. K9 police officers carry pagers that warn them if the temperature inside their vehicle goes over a certain threshold. But anyway, a fan certainly will keep a dog more comfortable than he otherwise would be.

First and foremost, there is the luxury of traveling with one's dog. There is no need to hunt for dog-friendly hotels and motels; you're carrying a dog-friendly room on your back. Want to spend an hour or two in a museum or park? You can leave a dog inside a recreational vehicle (RV) for an hour or two. To begin with, RVs have less glass than cars, so they won't heat up as fast in the sun. There are curtains for every window, thus further reducing the greenhouse effect. RVs have deep-cycle marine batteries in addition to the engine battery. These auxiliary batteries will power a ceiling exhaust fan that can draw fresh air in through open windows. If it is really really hot outside, crank up the generator and then you can run the roof air conditioner indefinitely.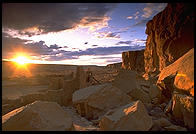 A second great thing about RVs is that you can be relatively comfortable in undeveloped parks. Consider Chaco Culture National Historical Park (New Mexico). It is about 60 miles from a main road. If you hike around Chaco all day and return to your tent in the campground, you'll be eating trail mix before putting your sweat-encrusted body into its sleeping bag. But if you return to your RV after a day of hiking, have yourself a nice hot shower. Then pull some cold drinks from the fridge. Cook the dinner of your choice on your 4-burner stove. Maybe bake a cake for dessert. Or grab some ice cream from the freezer. Lie back on your queen-sized bed and turn the reading light on to finish a novel. After a few days you'll run out of fresh water but by then maybe you'll be moving on to a standard RV park where you can replenish everything from a "full hookup".
RVs are good if you're traveling with someone who does not support your photographic projects. Suppose that you want to walk a bit into a canyon and wait for the light to change. Your spouse doesn't want to carry your camera bag or tripod. Your spouse doesn't want to watch you bracket exposures. But at the same time waiting in a car for two hours would be pretty painful. But in a parked RV he or she can sit back in an easy chair and read a book, watch a movie, or type on a computer at a desk.
The roof of an RV makes a useful photography platform, lifting you an extra 11 feet off the ground. This is enough to make undistorted photographs of many kinds of architecture, even without a perspective correction lens. The extra height will also lift your camera well above parked cars and other obstructions.
The literary history of the RV
John Steinbeck proved his true American roots by immediately spending some of his Nobel Prize on a state-of-the-art-for-the-early-1960s RV. His cross-country trip is chronicled in Travels with Charley. William Least Heat-Moon lived out of his full-sized van in Blue Highways.
What kind (A, B, or C)?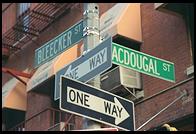 Travel trailers, the kind that are towed behind a car or truck, are good for people who want to park themselves for a week or two at a time and then drive around in the tow vehicle. These don't really work as well for some of the abovementioned purposes, however, so we'll stick to powered RVs or "motorhomes".

There are basically three kinds of motorhomes: conversion vans (Class B), custom body on a van or pickup chassis (Class C), bus-type custom body on a truck chassis (Class A).

Class B conversion vans are nice because they can be parked anywhere. These are usually no larger than a standard full-size Ford van, though the roof may be extended upward. Conversion vans sometimes contain miniature versions of everything that you need, including shower and toilet, but they aren't really big enough for comfortable living. They can't hold much fresh water so you won't be able to live the middle class lifestyle in the wilderness for more than a day. They have little storage space. I considered buying a Winnebago Rialta, which is sort of in between a Class B and a Class C. It is based on a Volkswagen Eurovan chassis (less power than a American minivan but good fuel economy and handling). I discovered, however, that a 6' tall person would have to live stooped-over in this unit. And that the 20 gallons of fresh water wouldn't last too long. And that there was really no place to put cameras, dog supplies, biking clothes, etc.
| Class A | Class C |
| --- | --- |
| | |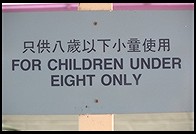 A Class C is the classic mid-sized motorhome that you see. It has the nose and front doors of a van expanding into a huge fiberglass body that sticks out over what used to be the top of the van. These are good for families. They are basically two-bedroom apartments on wheels. One bedroom is all the way at the back. The second bedroom is all the way in the front, over the van cab. A Class C is good because the cab, seats, seat belts, and air bags were all made by Ford or GM. Presumably they did some crash testing and safety engineering. A Class C offers a natural car-like driving position. The bad thing about a Class C turns out to be the van cab in the front. The windshield is quite small and, from within the coach, the view out the front is constrained. The two front seats are on a different floor level than the rest of the unit and they can't swivel around. So when the unit is parked, nobody will want to sit in the two front seats.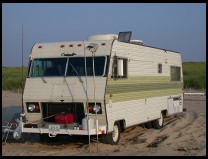 A Class A motorhome is a 1-bedroom apartment on wheels. The bedroom in the back is the only dedicated sleeping space. The driver and passenger ("co-pilot") seats can swivel around when the unit is parked and become part of the living room. If you need to sleep another person or two, the dinette or sofa in the "living room" can be made into another bed. So basically a Class A is good for a couple. If some friends join you for a week you can sleep them in the living room or in a tent just outside. A Class A has huge windows in the front and the seats are high. You'll need to adjust your driving behavior but you get a great view over traffic and you won't feel claustrophobic when parked. One potential strike against Class A designs is safety. Most units are built from aluminum and fiberglass. The front cabs aren't even strong enough to anchor a shoulder belt (there are lap belts attached to the seats), much less protect you in a serious crash. No air bags either.
My personal choice? A short Class A for a few trips with a girlfriend and Alex. We didn't need the second bedroom of a Class C and we found what we thought was a reasonably safe brand of Class A (see below).
What kind (gas, diesel, or bus conversion)?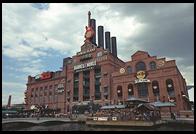 Within Class A you have a choice of front-engined gas or rear-engined diesel ("diesel pusher"). Diesels are more expensive, more durable, and get better fuel economy. A diesel pusher is made on a heavy duty chassis with air springs and air brakes. Sounds great, eh? Maybe not. For one thing, the diesels feel much less car-like to drive. The air brakes are unnervingly different from the hydraulic brakes on a car or gas motorhome. You have to press the gas pedal down at least 15 degrees before the engine wakes up. There is no "park" on the transmission; you put it in neutral and then set the air brake separately. If you get tired, you won't want to let your friend drive this thing. Diesel engines are unbelievably noisy and unstable. Since the thing is maybe 30 feet away from your driver's seat, you won't be bothered by this. But what if your friend is trying to take a nap on the bed in back? It is unthinkable when the engine is running, right underneath the pillows. Finally there is the question of acceleration. In general, despite the $30,000+ premium in cost, most diesel pushers are noticeably slower in passing acceleration than a well-designed gas-powered model. A Winnebago Journey 32, for example, comes with a 275 HP Cummins diesel engine. This to push a 24,500 lb. gross vehicle weight (includes all passengers and cargo). A little Winnebago Sightseer 27, however, enjoys 340 horsepower from its 8.1 liter GM gas engine for a comparatively minuscule 14,800 lbs. of gross vehicle weight. The diesel might have more torque (550 versus 450 lbs.-ft. and at a lower RPM) but unless you're also towing an extra car it is hard to see why you'd need it. One thing in favor of a diesel: because of the turbocharger's ability to compress incoming air, the motor's power is not reduced with altitude.

As of mid-2001, the best gas motorhomes seem to be made on a chassis from Workhorse (www.workhorse.com). This includes a very modern 8.1 liter V8 General Motors engine, which is remarkably quiet considering that it is right underneath the RV floor, in between the front seats. Specs on the Workhorse Web site show this engine accomplishing acceleration tasks in about half the time required by diesel-powered RVs, all while getting better fuel economy than the gas powered chassis made by Ford, the former market leader. Another good thing about having a Workhorse chassis is that they've trained RV dealers to service it. So instead of being shuttled back and forth between a truck dealer (to service the engine/chassis) and an RV dealer (to service the broken plumbing or whatever), you can get everything fixed in one place. GM claims that the engine is good for 200,000 miles and that no maintenance, other than oil changes, are required for the first 100,000 miles.

Consider that the average RV is only driven 5000 miles per year. And that it is tough to see much if you're averaging more than 100 or 150 miles per day on a trip. The extra durability of the diesel isn't worth much.

If, however, you're touring with a rock band and have a professional driver, you might want a special kind of diesel pusher: the bus conversion. These are Greyhound-style buses that have been converted into RVs. Typical costs are $300,000 to $700,000. The chassis is meant to be driven 1000 miles every day, month after month. I've never driven one myself but the handling should be much better than on an equivalent length RV due to the fact that the wheelbase is much longer (the turning circle will be enormous though).

I wrote the above material before actually buying a motorhome. Now that I've gotten some experience behind the wheel, I've concluded that a diesel pusher is in fact the way to go. The reduced noise and improved road manners are worth the extra cost if you're going to be doing a lot of miles. See the 11,000-mile update at the end of the Winnebago Sightseer review.
What brand?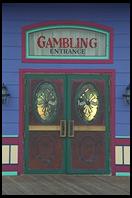 After some Internet searches and talking with a few RV dealers, I settled on Winnebago. I looked at the "Court of Public Opinion" at the RV Consumer Group (www.rv.org). A lot of people were fighting with their motorhome manufacturers. Winnebago, despite being one of the largest volume producers, wasn't listed. Either they are satisfying their customers with a high quality product or they are fixing those problems that do come up. Most RVs are custom-built products, sort of like a house. You're depending on craftsmanship. Sometimes this is wonderful. But more often you hear stories like "I love my Monaco but after a few months I'd accumulated a long list of problems, which I faxed to them. I drove it back to the factory in Indiana and they were really nice about putting us up in a hotel for five nights while they fixed everything." And that's a best case. Winnebagos are made in higher volumes with more of an assembly-line approach. They aren't as plush inside but an engineer will have thought carefully about where every wire and hose ought to go.

Winnebagos Class A units have steel cabs. This enables the company to install shoulder belts anchored to a steel side-rail.
The Test Drives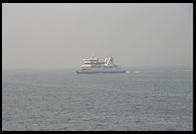 I drove three Winnebago Class A motorhomes, all brand-new 2001 or 2002 models:
Winnebago Journey 32 (diesel pusher, list price about $135,000). Dashboard A/C was inoperative. One of the power mirror motors was inoperative. Acceleration was sluggish. Air brakes unnerving. Spectacular amount of interior room.
Winnebago Brave 30 (Workhorse gas chassis; list price about $85,000). Both power mirrors inoperative. Acceleration was adequate.
Winnebago Sightseer 27 (a new design for 2002; Workhorse gas chassis; list price about $65,000). Gas leak where one of the fuel lines meets the engine, leading to overpowering smell of gasoline inside the unit. Mechanic estimated 3 hours to repair. Wandered a bit on the highway, especially in a crosswind. [See our full review of this RV.]
Three brand-new Winnebagos and all three had defects that should have been easy to catch at the factory, while the unit was being delivered (by a professional driver) to the dealer, or at the dealer. If this is the best quality control in the industry, one shudders to think what the worst is like!

And what about the wandering? The guy behind www.dealdata.com says:
The wheelbase-to-length ratio is the ratio of the length of the wheelbase (measured from the center of the front axle to the center of the rear axle) to the length of the motor home. We consider 54 percent as a minimum wheelbase-to-length ratio for safe highway travel. The categories for wheelbase-to-length ratio are as follows:

Excellent - 58% and above. Any wheelbase in this category should maintain a straight and steady course under most adverse driving conditions.
Good - 54%-57%.
Fatiguing - 51%-53% is considered fatiguing to drive because it will most probably not maintain a straight and steady course under normal highway driving conditions with side winds or heavy truck traffic.
Dangerous - 50% or below is considered dangerous at any speed on any road.
A Toyota Sienna minivan comes in at 58.7%. A Honda Accord sedan at 56.4%. These include bumpers. And of course the sedan is not very subject to crosswinds over the hood or trunk. A 40' Alpine diesel pusher coach that was rated excellent for driveability by a dealer comes in at 57.5%. The Winnebago Rialta (VW conversion) is over 60%. The Winnebago Class C Minnie 24D is at 55%. Even after taking off 11 inches for bumpers, the Sightseer comes in at a dismal 49%. But so do a lot of other RVs. People buy them and are apparently happy. Perhaps some of the impetus for the relatively short wheelbase is that it allows relatively tight turning circles. The 158" wheelbase of the 27' Sightseer isn't all that much longer than the 114" wheelbase of a Toyota minivan or the 106" wheelbase of an Accord. Is it "Dangerous" as the dealdata.com guys would suggest? Maybe, though it is tough to believe that the engineers at Winnebago haven't thought about this stuff.
The Decision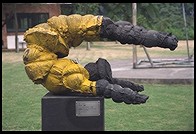 The Winnebago Sightseer will be our starter RV. It has a fairly good-sized "basement" (lockable exterior storage bins underneath the floor). It can carry roughly 2,000 lbs. of people and cargo. Shorter RVs seem too small. Longer ones can't get into all the parks and don't add much in the way of utility for what we want to do.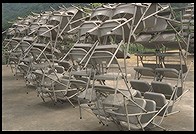 For options, we wanted the awning, which shades off the side of the unit for the total lawn chair experience. The CD player option is definitely a mistake since it includes no cassette deck and no auxiliary input. What you want is a cassette deck. Then put 600 CDs onto a hard-drive MP3 player and use a cassette adapter to play the music of your choice. The exterior wash station is useful, especially for mountain biking and dog ownership and for cleaning up the sewer hose. The 120 volt inverter option from Winnebago isn't useful except for watching TV. It does not light up the 120V outlets throughout the coach but only powers the TV and VCR in front. An essential option is a Motoraid water heater. This supplies engine heat to the back of the coach on cold days. It also wraps around the water heater so that you have hot water upon arrival. Both save on LP gas and LP gas refills. Winnebago offers a satellite dish antenna option for $350. It isn't clear whether or not this will work with DirectPC. In any case the coach is pre-wired for any dish that you might add later. The unit is pre-wired for a rear-view camera and a useful option is a Winnebago-installed and Winnebago-warranted unit.
An interesting option for a photographer are the leveling jacks. This is a $3444 (retail) option that, at the push of a button, will drop down some jacks to automatically level the Sightseer. Most people get this because they want to sleep in a level bed. They also like the fact that the motorhome will no longer sway in the wind or rock as people move around inside. A photographer, however, might want these to improve tripod stability when using the roof under moderately windy conditions.
[We ended up purchasing the Sightseering and writing a full review of the unit.]
Dealing with Dealers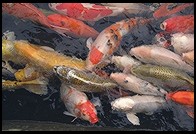 The good news is that RVs are remarkably inexpensive. For the same price as a luxury SUV you get a vehicle with a four-burner stove, a gas oven, a refrigerator and freezer, two or three beds, lots of cabinets inside and out, a generator, an inside shower, an outside shower, a television, a VCR, a dining-room table, etc., etc., etc.

Get a report from rv.org for the model that you're considering. This will contain the average percentage of retail price paid for your unit (for a Winnebago Brave Class A, this turns out to be 79%). Not quite as good as being armed with dealer invoice but not bad.

Beware of brokers promising to save you big money on an RV deal, assuming you write them a big check up front. They might find you a nominally good price but it could be from a financially strapped dealer 1500 miles away. Given the complexity of these units and the potential for failures, you really don't want to buy an RV unless you trust your dealer. That said, getting the best deal and selection will probably require a long trip of some sort. But it should be to a dealer who has been recommended to you by a friend, not to a random low-bidder.

Some good dealers: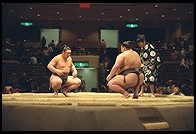 Note that even among reputable dealers price can vary enormously. There also seem to be some regional variations. For example, Campers Inn in New Hampshire quoted me a price for the Sightseer that was 91% of retail. Arlington RV, in Rhode Island, was a bit better at 87%. Bernard RV (Illinois) quoted 80%, which is a savings of $4-6000 over the New England prices, enough to make a detour to Chicago well worthwhile. Dealers in the Southwest offered similar prices to Bernard's.

We bought our Sightseer, with more or less all possible options, from Charlotte Stine at BernardRV. The purchase price was around $56,000. The unit was ready when promised and had apparently been tested reasonably thoroughly by the dealership staff; no problems with the chassis or systems cropped up during its 1100-mile drive back to Boston.

Insurance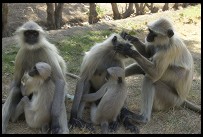 Standard car insurance companies will cover RVs and the prices aren't ruinous. However, an auto insurance policy may not be appropriate. If you're living out of your RV you might want the contents of the unit insured, e.g., cameras. You might want a full replacement value or stated value coverage. RVs depreciate quickly and the insurance settlement on a totaled unit will probably not be enough to buy anything new. Check out RVAA and Foremost for specialized RV insurance.

Security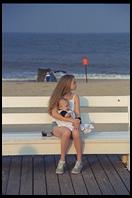 An RV is difficult to secure. The exterior storage compartments are lockable but a 10-year-old could pry them open with a crowbar in about 30 seconds. The interior is accessible to anyone willing to break one of a dozen windows, many of which are then large enough to climb through (i.e., a thief need not open a door in order to get inside).

Here are some strategies:
A trained Rottweiler patroling the interior.
An alarm system with a glass breakage sensor. I've had very bad luck with Clifford or anything installed by the New England chain Tweeter. flagshipsentry.com has some informative pages on RV security systems; Directed Electronics is a good example of standard car alarm systems.
A strongbox, like those one sees in pickup truck beds, welded inside one of the exterior storage units, might be a good choice for protecting some cameras. Bus conversions often have floor safes, which is sort of the same idea.
On the plus side, RV theft and theft of stuff within an RV is relatively rare. An RV park is a densely packed group of neighborly people. An RV-owner is typically an older retired couple or a camping family; a thief would expect to do better by breaking into the trunk of a yuppie's BMW.
Internet Connectivity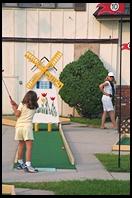 Until the advent of 3G wireless, the options for RV Internet connectivity will be unappealing. You'll go bankrupt surfing from a mobile phone so forget that. If you just need email and are sticking to cities, consider the Blackberry system (www.blackberry.net). No fuss, no muss, though there isn't much coverage in small towns or national parks. Another simple option is to dial in from the phone lines provided in many "modem-friendly" RV parks. Sign up to any nationwide ISP, e.g., AOL, and you're connected at 33Kbits per second or whatever else your allegedly 56K modem negotiates down to.

You'd think that the two-way satellite Internet systems would be perfect, e.g., Starband, Echostar, 2-way DirectPC, or whatever. Sadly, these require such precise aiming that they often don't work even from a stationary house. It may take hours for a professional installer to set up one of these systems in a particular location. Ergo it can be painful to use a satellite uplink from an RV. However, the older DirectPC system works well according to some RV online discussion groups. You get 400 Kbits of throughput coming down from the satellite and 28 or 56K up from a phone line. Good for surfing and reading email with attachments.

The folks at MotoSAT are trying to make it easier to use two-way satellite. Apparently some RVers are already using two-way DirectPC with reasonably good results. They align the dish manually at each stop and some can do it within 15 minutes. MotoSAT is making a $5000 motorized dish that can align itself. They're talking about delivery by the end of 2001. You need to have 40x54" of free space on the centerline of your RV and the first version of the product will not be able to receive television simultaneously with Internet. If this thing works, though, it will be the ultimate freedom vehicle for nerds!
Navigation
For a couple of thousand dollars you can buy a dashboard-mounted navigation system that includes (1) a computer, (2) a DVD or CD-ROM drive, (3) an LCD display, (4) a sound card and loudspeaker, and (5) a GPS receiver. Does this sound vaguely familiar? If you own a laptop computer it should. You already own items 1 through 4. So instead of spending $thousands on something that disappears when you trade in your RV, you can spend between $150 and $350 on just the GPS receiver and some software for your laptop. Joanne Cummings, owner of www.gps4fun.com suggests possibly splitting the difference with a Garmin Street Pilot 3. Introduced in April 2001, this is a self-contained machine for traveling on interstate and state highways or it can be preloaded with local maps for fine-grained navigation. It costs about $800. If you plan to use a laptop-and-handheld combination, be sure to follow Joanne's advice and get a GPS receiver that accepts an antenna extension cable. Due to the flatness of Class A RVs and the overhang of Class C RVs, a GPS receiver on the dashboard may not be able to see the satellites. Examples of units that accept antenna extension cords are the Garmin GPS III+ and Map76.
The Future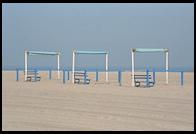 What I want is an RV built on a Spartan Motors ME2 chassis. These should be available in mid-2003. This chassis puts a diesel engine in the middle, thus improving handling with better weight distribution and reduced polar moment of inertia. With the engine out of the back, the space can be used for a big open "garage". Into this garage one could put bicycles or even a small automobile. The chassis is also designed to accomodate more slide-outs. Thus a parked ME2-based motorhome would have the equivalent amount of space to that of a substantially larger unit.

If the ME2 never catches on, I'll settle for a rear-engine diesel. But not a Winnebago this time. Probably a Country Coach. These are more luxurious and they make a dual slide-out 32' model in which the living room has slide outs on both sides, thus creating a pretty large space in which to cook, eat, and relax before bedtime. Sadly this is the shortest RV that they make; it would be nicer to get a 30' or even shorter model but it seems that there is no market for very short very expensive RVs. See this interesting article on buying a diesel pusher in which some careful comparison shoppers ultimately decided on a Country Coach.
More
---
Text and images copyright 2001 Philip Greenspun.
---
philg@mit.edu