---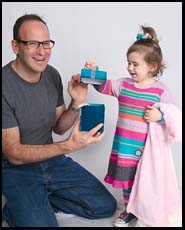 Contact information is available from http://philip.greenspun.com/contact-info.
Pictures
Videos
Audio
Work Stuff
Ultra Personal Stuff
Things that almost nobody else would care about...
Ancient but possibly funny
Back in 1990, my parents sent out, for the first time, a form letter to friends and family. The previous year had been so great for me and so full of achievement that I hardly recognized myself. I asked myself "What would happen if a family told the truth in one of those letters?" My conclusion was that the letter would have to be typeset in the form of a newspaper and titled "Narcissism" because who but a narcissist would imagine a large audience for personal and/or family news. Below are the files that I produced using desktop publishing software that was state of the art for its time.
---
philg@mit.edu